Investment Philosophy
Our investment approach is centred on the principle that the market does not efficiently price securities at all times. We therefore believe that stock selection through bottom-up fundamental analysis can outperform over time.
We apply fundamental analysis – through proprietary modelling techniques and meetings with company management – to identify securities that we believe are priced incorrectly. This bottom-up approach is supplemented by a top-down, macroeconomic overlay which is used to manage exposure to industries and asset classes. Our primary focus is on value investment within the South African equity market, but attractive growth shares and opportunities in other asset classes and/or geographies may also be explored. The 36ONE hedge funds and unit trusts invest in all sectors and across the range of small, medium and large cap shares. Risk management is a core component of our investment philosophy and is embedded in all stages of the portfolio management process.
We maintain an absolute focus on the management of our clients' portfolios and therefore will remain a small team of investment professionals, while outsourcing peripheral functions. Our remuneration structure ensures that our interests are closely aligned with those of our clients.
Our Story
36ONE Asset Management was formed by Cy Jacobs and Steven Liptz in 2004. After completing their accounting articles in the mid-nineties, they joined Simpson McKie, which was later sold to HSBC. In 1999 the Johannesburg retail operation of HSBC was sold to Investec, where Cy and Steven remained for another five and a half years. By late 2004, with the benefit of years of experience, they resolved to launch their own venture and do things their way.
Cy and Steven then founded 36ONE Asset Management where, over time, they hand-picked a deliberately small team of exceptional, committed and talented individuals. This recruitment policy ensured that 36ONE could adopt a leaner, more efficient and more customised approach than the typical investment management firm.
Following the firm's initial success with private client portfolios, 36ONE launched two unit trusts in September 2005 and its first hedge fund in April 2006. Today the firm manages unit trusts, hedge funds and institutional segregated mandates.
With single-minded focus, the team continues to deliver outstanding performance and exceptional service. Despite rapid growth, 36ONE remains small enough to maintain its flexible and agile investment approach.
Logo Evolution
The end of 2019 saw us celebrate 15 years in business, and as part of that milestone we were inspired to refresh our brand to reflect who we are today and to symbolise our future... Read More
Our Directors
Cy Jacobs
B.Com (Wits) , B.Acc (Wits) , CA(SA)
Cy is a co-founder of 36ONE Asset Management and heads the investment team. Before 36ONE, he was a portfolio manager at Investec Securities, where he was head of the Opportunities Mandate. Prior to that, Cy was a Director at HSBC, where he jointly managed the Nedbank Entrepreneur Fund. Cy completed his accounting articles at Kessel Feinstein (later acquired by Grant Thornton).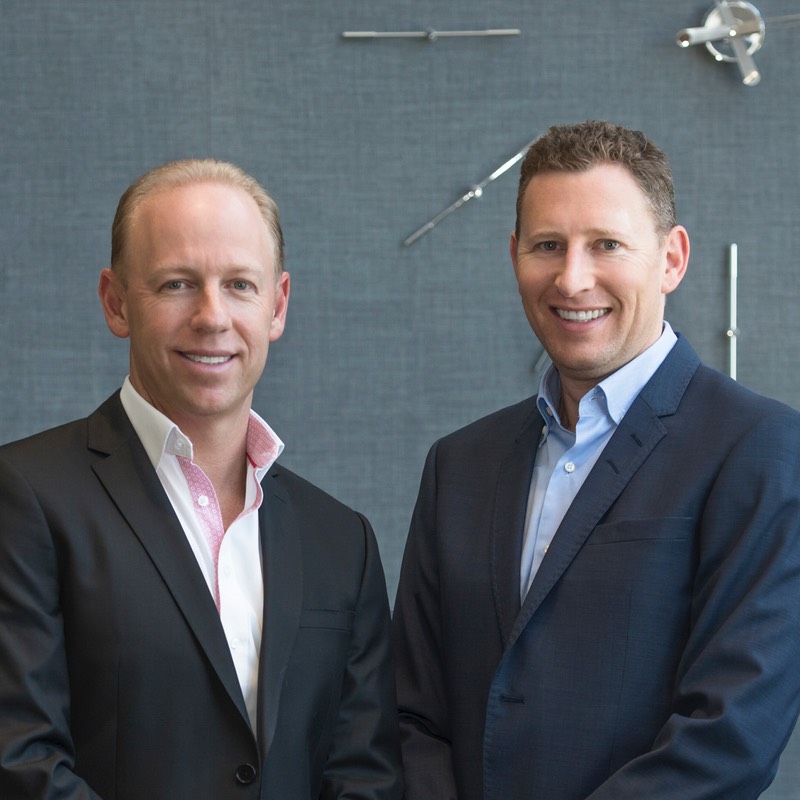 Steven Liptz
B.Com (Wits)
Steven is a co-founder of 36ONE Asset Management and is responsible for all non-investment related areas of the business. Before 36ONE, he was a portfolio manager at Investec Securities where he also served as Chief Operating Officer. Prior to that, Steven was a Director and portfolio manager at HSBC. Steven completed his accounting articles at Kessel Feinstein (later acquired by Grant Thornton).
Investment Team
Evan Walker

Investment
B.Compt (Hons) (UNISA), MBA (Wits)

---

Evan joined 36ONE in August 2012 as a member of the investment team and co-manager of the 36ONE BCI Equity Fund. He was previously fund manager of the multi-award winning Momentum Small/Mid Cap Fund. Prior to this, he was head of industrial research and a ranked retail analyst with Credit Suisse Standard Securities for seven years.

Ryan Seaborne

Investment
B.Comm (Hons) (UPE), CA (SA), CFA

---

Ryan joined 36ONE in 2005. Before this, he completed the TOPP (Training Outside Public Practice) graduate training program at Investec, spending the last year of the program at Investec Securities where he worked with members of the current 36ONE team.

Daniel Isaacs

Investment
B.Com (Hons) (Wits), Masters in Finance (Wits), CFA, CAIA

---

Daniel joined 36ONE in 2007 from Accenture, where he was a strategy consultant focusing on the South African resources sector.

Shmuel Simpson

Investment
Masters Degree, CFA

---

Shmuel joined 36ONE in November 2014. Originally from the United States, he moved to South Africa in 2008 and has been involved in the investment field in various roles. He has a Masters degree and has completed all three levels of the CFA Program.

Steven Hurwitz

Investment
Bachelor of Accounting Science (Hons) (Wits), CA (SA), CFA

---

Steven joined 36ONE in 2016. He completed his articles at Ernst & Young, where he focused on the financial services sector. He graduated with honours from Wits University and was awarded the Chancellor's Gold Medal and Vice-Chancellor's Scholarship. He placed fifth nationally in the SAICA board exam and has completed all three levels of the CFA Program.

Louis Kruger

Investment
B.COMM (HONS) (UPE), CA (SA), CFA

---

Louis joined 36ONE in September 2017 from G3 Fund Management which he co-founded in 2011. Prior to G3, Louis spent 6 years at AMB Capital, helping set up and run their hedge fund offering.

Kevin de Villiers

Investment
B.COM (HONS) (UP)

---

Kevin de Villiers joined 36ONE in October 2016 from Bank of America Merrill Lynch where he was Head of Equity Trading in South Africa. Before that, Kevin was a Director at Citibank for 3 years. He spent 10 years at Investec Asset Management on the trading desk in Cape Town, where he ran a South African commodity hedge fund.

Tumi Loate

Investment
MBA (University of Oxford), M.Com, BACHELOR OF ACCOUNTING SCIENCE (HONS) (Wits), CA (SA)

---

Tumi joined 36ONE in November 2017. Prior to this she worked as an audit and financial engineering group manager at KPMG within the financial services division. She obtained her BAccSci degree and MBA cum laude and was awarded the Thuthuka and Chevening scholarships.

Matthew Whitelaw

Investment
Bachelor of Business Science (HONS) (UCT)

---

Matthew joined 36ONE in August 2018. He has previously held roles as an equity analyst and more recently, worked in the investment banking division at Citi. He has passed all three levels of the CFA Program and may be awarded the charter upon completion of the required work experience.

Nhlakanipho Mncwabe

Investment
H.Dip Acc (Wits), BACHELOR OF ACCOUNTING SCIENCE (WITS), CA (SA)

---

Nhlakanipho joined 36ONE in February 2020 from Bank of America where he worked as a sell-side analyst for almost four years. Prior to this he spent five years at Deloitte, with his last role being an audit manager.

Zandile Nkwanyana

Investment
MBA (LONDON BUSINESS SCHOOL), BACHELOR OF BUSINESS SCIENCE (UCT), CA(SA)

---

Zandile joined 36ONE in August 2021. Prior to this she worked as an equity analyst at CDAM, a boutique investment management firm based in London. She has over 7 years of financial services experience including investment banking at J.P. Morgan.

Temoso Musi

Investment
B.ENG (Mechanical) (UJ), CQF (CQF Institute)

---

Temoso joined the 36ONE Learnership Program in January 2021. He has a Bachelor of Engineering degree in Mechanical Engineering and a Certificate in Quantitative Finance. After graduating, Temo worked at Aurecon as a junior mechanical engineer. He is a CFA Level 3 candidate.
Operations Team
Grant Mann

Operations
B.Sc (Hons) (Wits)

---

Grant joined 36ONE in 2014 from Citibank where he was the Markets Operations Head. He was previously Prime Client Services and Equity Synthetic Operations Head at Deutsche Bank. He has more than 10 years' experience in Operations in Corporate and Investment Banking and Stockbroking.

Tanya de Abreu

---

Tanya joined 36ONE in 2005, prior to which she worked at Investec Securities and Appleton Securities. Tanya has over 20 years of experience in investment administration and has previously worked with several members of the current 36ONE team.

Jonathan Hurwitz

Operations
B.Sc Engineering (Electrical), B.Eng.Sc (Biomedical)

---

Jonathan joined 36ONE in June 2016 from First National Bank where he worked as a business analyst. He was awarded with Wits University's Adolph Goldsmith Memorial Fund Prize and was on the Dean's list in 2013.

Wendy Donaldson

Operations
B.Com (UP), B.Sc (UNISA)

---

Wendy joined 36ONE in 2015 from ProfileMedia where she was in charge of the unit trust research department. Wendy has 10 years of experience in the financial industry and recently completed a Bachelor of Science degree in Applied Mathematics and Statistics.

Stash Martins

Operations
B.Comm (Hons) (UCT), PGDIP Financial Planning (UFS)

---

Stash joined 36ONE in August 2018. Prior to this she spent five years at Allan Gray. Stash was a Golden Key Honour Society member and was on the Dean's list at UCT in 2010.

Jacqui Ronne

Operations
BBA (IMM), PGDIP FINANCIAL PLANNING (UFS)

---

Jacqui joined 36ONE in May 2020. She has worked for a variety of notable asset management and LISP companies, having spent over 15 years in the financial services industry in multifaceted business development roles.

Thazline Stafford

Operations
B.Comm (Damelin)

---

Thazline joined 36ONE in March 2019. Prior to this she worked for Discovery in the Vitality division. Thazline received the top student award for her Bachelor of Commerce degree. She is currently
pursuing her studies with CIMA.

Kirsten Campbell

---

Kirsten joined 36ONE in April 2021. She completed her Bachelor of Commerce degree in Investment Management, graduating with distinction. Kirsten previously worked as a junior equity analyst at Cadiz Asset Management and has completed Level 1 of the CFA Program.